"We travel, initially, to lose ourselves. We travel, next, to find ourselves." Find yourself in Slovakia, a country that has a lot to offer. Plenty of hidden gems and natural beauties are waiting to be discovered by all types of travellers, including you. Despite being a small country, there is something for everyone in Slovakia. Stemming from its history, this world's magical place presents a range of caves and UNESCO sights, tremendous national parks, reserves or mineral springs. This is just a sample of what you can see, but more importantly of what you can experience in Slovakia.
Although Slovakia became infiltrated by modern industrial infrastructure, it still offers breathtaking views of picturesque castles, wine-growing valleys and historical cities. According to The New York Times recent ranking, Slovakia is one of 52 countries that you should definitely visit in 2019 and being at position 19 with its Tatra Mountains is just another good reason why you should start packing soon! No wonder that NextRetreat has decided to include this magnificent country as one of unique destinations for teams. Grab yourself a coffee, take a break from work for now and learn main reasons why you should take your team for a getaway to Slovakia.
1) LOCATION
We know how long and tedious journey to get to your destination can be. You just want to board a plane and fly directly and hasslefree. Slovakia, also often called – little country in the heart of Europe, has 4 international airports equally distributed over the country. Land in Bratislava (BTS), the capital situated in southwestern Slovakia, flying from any of 28 big cities, including Moscow, Manchester, Paris, Madrid and more. Fly to the metropolis of the east – Kosice (KSC) that is having a direct connection with Munich, Vienna, London or if you do need to change, book connecting flights via Istanbul, from where you can catch a regularly operated Istanbul – Kosice flight. Are you coming just to see the Tatra Mountains, recharge your energy and get some inspiration for your work project? No problem. Get a London flight to Poprad – Tatry (TAT) and enjoy a short break in the Slovak crowning glory – the Tatra mountains. Or if you take a flight to any of neighbouring countries (Hungary, Austria, Czech Republic, Poland or Ukraine), we will secure a fast and comfortable transportation to your final destination in Slovakia.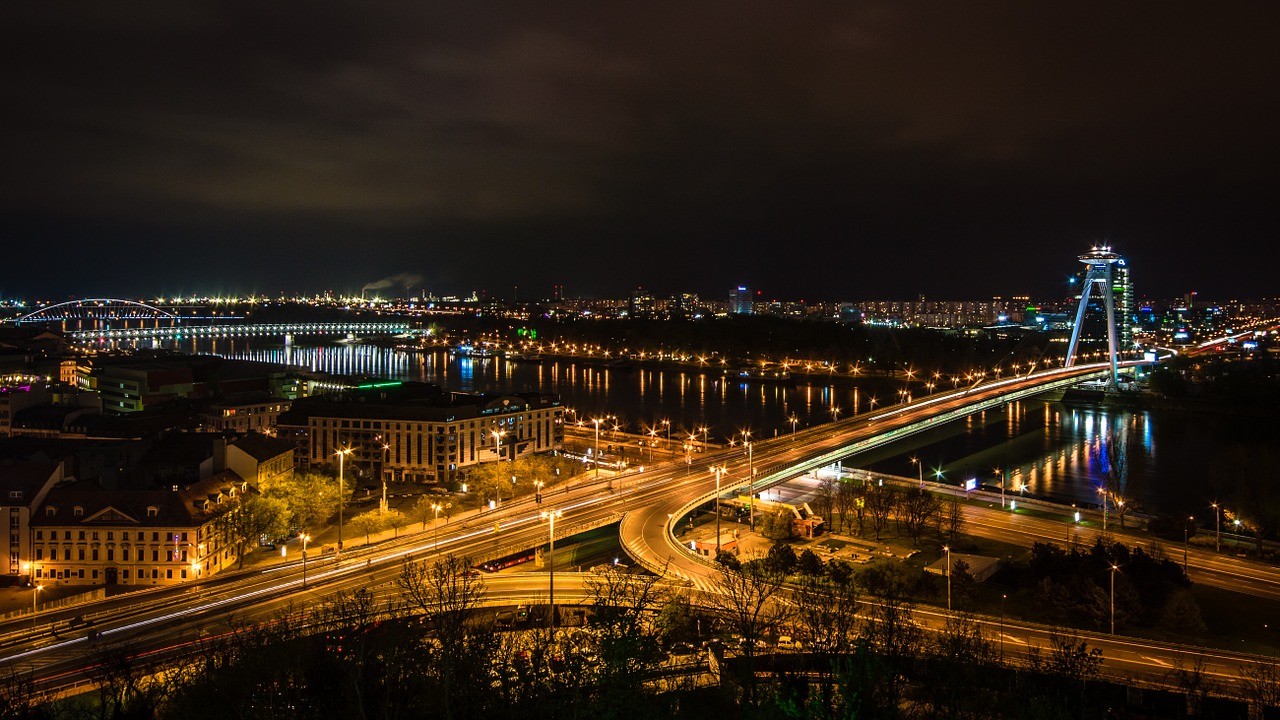 2) FOOD & CULTURE
In NextRetreat, we believe, that a productivity can be boosted by alternating work with regular power breaks. But to gain energy and keep body and brain "on" during all day, it is important to give them fuel on a regular basis. Would you ever think of Slovakia as a country of cheese? You should try then what is locally called "bryndza" – a product of a sheep milk. Order hearty meal -consisting of potato dumplings (halušky) with 'bryndza' sprinkled with cooked bits of bacon – in one of traditional wooden restaurants and we promise, with this national speciality, you will enter the gastronomic heaven. We could continue speaking about best soups like chicken noodle, garlic, sauerkraut or lentil soup, all kinds of meat like pork, duck and even goose, deliciously roasted or cooked, or deep-fried cheese served with chips, but it would all make it easier and more believable if you come and taste it for yourself. If you are a food lover, you're choosing the right place, because in Slovakia, food is fuel.
3) NATURE
You can't visit Slovakia and not explore its beautiful nature. Nine national parks, mysterious ravines, majestic mountains and stunning valleys. On top of that, enormous pine forests and oh, the western Carpathian mountains – a habitat of chamois, marmots, lynx, wolves, and bears. Slovakia can be proud of its sand dunes, crystal clear lakes, natural travertines, and calm lowland rivers. Not to mention water reservoirs and mineral springs, that have healing abilities and effect on a human body.
TATRA MOUNTAINS
The Tatra Mountains (also called Tatra or Tatras) are a mountain range that form a natural border between Slovakia and Poland. The Tatras are divided into the High Tatras and the Low Tatras. The High Tatras are the highest mountain range within the Carpathian Mountains with 25 peaks over 2,500 meters above the sea level. Did you know the High Tatras are full of majestic peaks, turquoise glacier lakes and waterfalls? If you are a comfortable traveller, go on a trip to the second highest peak in the High Tatras – Lomnicky peak (2,634m) by a cable car and there on the top, you will see and feel what freedom tastes like.
Or challenge yourself, go hiking, while enjoying splendid sights of mountain lakes. Every mountain lake in the High Tatras has a circle shape, which is locally called 'Pleso' – a tarn created by the rainwater or melted glacier. On the Slovak side of the High Tatras, there are 32 tarns, and every single one is worth visiting!
The Low Tatras are packed with caves, waterfalls, and forests. You can do fun activities like bungee jumping, paragliding, hiking, dog sledding (which we personally recommend) and skiing in both Tatra regions. What makes it more exciting is diversity of the landscape and different scenery wherever you go. Take a stroll through the treetops in Bachledova Valley. On a 600m long trail, you can explore that stunning nature from above.
CASTLES
There are more than 100 of them in the country! These were together with double this number of mansions built in different historical eras. Despite many courageous battles and invasions in the past, many of the castles got through undamaged. In the result, they all used to be occpuied by lords, kings and aristocrats during lots of years. One of the most famous and biggest castles is Spiš Castle or so-called "Vatican of Slovakia". In the 12th century, it used to be a cultural, economic and civic center of the region. Together with a medieval cleric town enclosed by city walls, it is included in UNESCO World Heritage List. The castle gets a lot of attention not only of its visitors but of film producers as well. There were shot movies like 'The Lion in Winter', 'The Last Legion' or 'Dragonheart'.
Another castle definitely worth mentioning is Bojnice Castle, that belongs to one of the most visited Slovak castles. Reconstruction in the 17th century brought this castle not only a romantic appearance but also a today's popularity and interest of tourists from all over the world. What makes this castle even more special? Regularly organized "International Festival of Ghosts and Monsters" brings every year more than 50,000 visitors, who are suddenly becoming ghosts, spooks, witches and vampires. Would you dare to join the next one?
As you know, words are useless in comparison with seeing the beauty of the Slovak nature with your own eyes. We are sure, that this sightseeing part of Slovakia will keep your team inspired and excited even a long time after your productive team getaway or retreat in this magnificent part of Europe.
4) TEAM ACTIVITIES
A must-do part of every team retreat is an activity day! There are almost no limits when it comes to sports in Slovakia, as it is offering countless options for leisure and team building activities and in general, for staying active. Be it above mentioned hiking, paragliding, water sports or adrenaline sports. Slovakia offers a range of exclusive outdoor experiences, both for adrenaline junkies and nature admirers.
HIKE & BIKE
The best active way to explore the charm of the Slovak regions is 'hiking and biking'. There is more than 10,000 km of marked bike trails and 14,000 of hiking ones. On your way, look around and see these fascinating canyons, gorges, waterfalls, chasms or ravines of Slovak Paradise.
WINTER SPORTS
You look out of the window, see that sun is shining even if the weather forecast says it is -5°C? Yep, that is right. Wear warm clothes, take your skis, get yourself ready and go gliding down one of the top quality ski slopes, for instance in ski resorts Jasna, Donovaly or Orava Snow. Not fancy skiing? Try snowtubing, snowrafting, a bobsleigh track, winter paragliding, ice skating or a dog sleigh!
WATER SPORTS
It is not a secret that Slovakia belongs to 50 landlocked countries in the world. However, with an amount of lakes, rivers and waterfalls, it can compete with any other country with access to the sea, at least when it comes to the variety of watersports. Raft on a wooden raft down the river Dunajec, become addicted to windsurfing in the SurfCentrum Cantina, get a boat in the Slovak Paradise, try traditional waterskiing on the lake in Kosice and don't forget to rent a yacht, water scooter or a recreational motor boat at Liptovska Mara, that will help to make your 'getaway' splendid and your team will get relaxed.
In the recent years trend of wakeboarding, wakeskating, wakeskating and river surfing are gaining popularity in Slovakia. You can learn to wakeboard during one single day as a part of an unforgettable team bonding activity at a range of lakes across the country, from east to west in Kosice, Banska Bystrica, Liptovsky Mikulas and Bratislava. NextRetreat will provide you with your personal tutor that will guide you and your team through the whole process, starting with picking the right equipment, explaining theory of riding behind boat vs. 'cable park', the basics and up until you can enjoy your first ride! We can even make you cool picture like this one. 😉
WHY SLOVAKIA?
Slovakia is an ideal destination for a successful group retreat, offsite or a team getaway. In between productive working days in an inspiring environment, you can relax, have fun and recharge after work.
Find motivation and awakening while enjoying a picnic at the top of the mountain with a refreshing glass of wine from one of the local vineyards – the southern part of Slovakia is famous for producing wine that is popular worldwide.
Take your team to several mineral springs for relaxation and treatment. Choose from 21 thermal spas throughout the country to enjoy a warm soak and a massage.
Always wanted to try paragliding? Fly above the rolling hills and forests of Slovakia, while enjoying pink, purple, orange, and red sky at the stunning sunset.
What about sports? Challenge your team and feel the adrenaline while dog sledding, climbing in a rope park or simply skiing.
Do you need accommodation and workspace for your team? Turn to professional facilitator, that will make sure that everything goes smooth while you can fully focus on reaching goals and having fun with your team.
In Slovakia we can host teams with 10 up to 135 members. Did we mention that every booking gets a free access to Wellness & SPA during the whole year 2019? 😉
Bring your team together and experience an unforgettable team getaway in Slovakia!