Businesses worldwide are looking for ways to bring their remote working teams together. At NextRetreat, we think one of the best ways to achieve this is by organising an in-person meetup, company retreat or a team offsite. A work retreat offers teams the chance to get creative, develop new strategies, improve working relationships – all while having fun in an exciting new location. 🌴 👩‍💻 ☀️
At NextRetreat, we prioritise developing and growing our user base and inventory. With this in mind, we're excited to open our books to third party properties suitable for team retreats, offsites and company outings.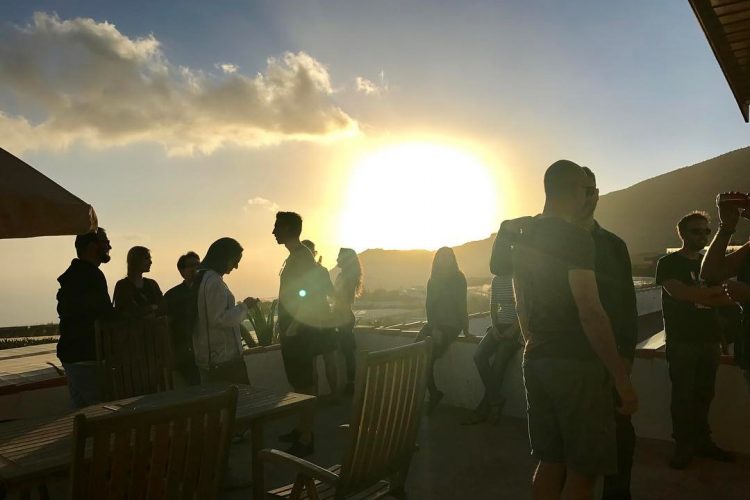 NextRetreat clients use our solutions to research, find and book venues exclusively for their team. To ensure we can offer properties to suit every type of team, we partner with a wide range of unique venues, from boutique hotels and apartments to manor houses, villas, fincas and more.
Each of our clients has different criteria when choosing a venue for a work retreat, annual in-person meetup or executive offsite. These might include privacy, distance from the airport, internet speed, workspace or communal areas and else.
Get listed on NextRetreat!
If you own or manage a property that would be perfect for team retreats, offsites or company outings, we'd love to hear from you.
NextRetreat's property portfolio has been curated to offer our clients the very best venues for their teams. As a member of the NextRetreat partner network, you'll have the opportunity to grow your business with high-quality group and team bookings.
Increased volume of bookings 📈
Our platform is used primarily by teams with ten or more team members, so you'll have the opportunity to diversify your guest pool and receive more group bookings. Teams often book many months ahead, so you can plan accordingly.
Fill during low season 🗓️
Many companies prefer to book work retreats during low and mid seasons, so you'll have the chance to bring in
revenue during the quieter months of the year.
Our experience 🙋‍♀️
When it comes to organising team travel, we have many years of experience. We've used this expertise to build tools that allow companies automate the time-consuming parts of the travel planning and organisation process. This leaves them with more time to focus on the things that matter. Our dedicated Retreat Specialists are on hand to make sure everything runs smoothly.
Fair conditions 🤝
We ask for 10% commission from bookings that we bring you. There are no additional or hidden fees.
Stability ⚖️
We are working tirelessly to maintain effective working relationships with our clients and partners. We're proud to have a high satisfaction rating and returning customers.
Where it will be utilised?
1. NextRetreat app
The NR App tool streamlines the process of organising team travel. Free, beautiful and easy to use, it's available to all companies with at least ten team members. It's designed to help users to research, plan and book team trips. As a NextRetreat property partner, your property will be
listed in-app and accessible to NR app users.
2. NextRetreat Featured Venues
This is a public page on NextRetreat.com featuring the crème de la crème of our properties. NR Featured Venues is a curated collection of the most unique venues for teams, available on a user-friendly platform similar to the likes of Airbnb and Booking.
3. Concierge service
We think getting to know our clients is important – and we love working with the same people time and time again. So what's the secret to our positive working relationships? We strive to learn our client's preferences – and this enables us to recommend the most appropriate team venues to suit their needs. As a property partner, you'll receive booking requests from our team for groups that are well suited to your property, leading to great testimonials, repeat bookings and recommendations in the future.
Is my property suitable?
NextRetreat caters exclusively for teams. Properties on the NextRetreat platform are split into four categories: hotels, apartments, entire houses and other – which could be anything from manor houses to farm stays (and everything in between!)
Our client base is diverse, so we're willing to consider all types of property. The specifications of your venue will have a bearing on the type of bookings you receive. Many team prefer unique venues (large villas or château's are an extremely popular choice), that can be hired exclusively for the entire stay! And if your venue has a dedicated place for work or is located in a tranquil area with beautiful views, it's likely to be even more popular.
Minimum Partner Property Requirements
If your property has the following, it could be a great fit for our inventory:

✔️ A minimum of eight bedrooms
✔️ Dedicated workspace (a meeting room or a communal space)
✔️ Fast internet speed & stable Wi-Fi
✔️ Positive reviews from previous guests
Bonus points
✔️ Airport distance. Teams often choose a venue that can be reached
within a 1-2 hour drive from the airport.
✔️ Indoor / outdoor communal areas. If your property is a villa, finca or similar, a communal space is beneficial. This could be anything from a garden, area by the pool or a large dining table – it just needs to be somewhere team members can get together and focus on their work.
How does the submission process work?
The submission process is simple and straightforward. Fill out a form and go through all the steps, double-check the details and submit. We'll review it during the next seven days – if it's approved, your listing will be added to our inventory.
Start here – simply visit List Venue page & click on the button to get started.
Don't forget
📝 The description field is important – be creative! Include all of the perks your property has to offer but don't make it too long. Remember to include the distance to the airport and details of the main attractions or beaches nearby to the property.
📝 It's important to fill in all of the fields and check the box if you're able to offer full buyout of your property.
📝 If the form does not allow you to Continue, double-check if you have correctly filled out all the fields and uploaded photos.
📝 Continue and upload images of the property. Remember to choose a great image to be used as your cover photo.
📝 Next, you'll need to describe the meeting room(s), if its applicable. The fields in this section are similar to those within the general "Rooms" section.
📝 Finally, you'll need to add your contact details so that we can get in touch with you to discuss potential bookings.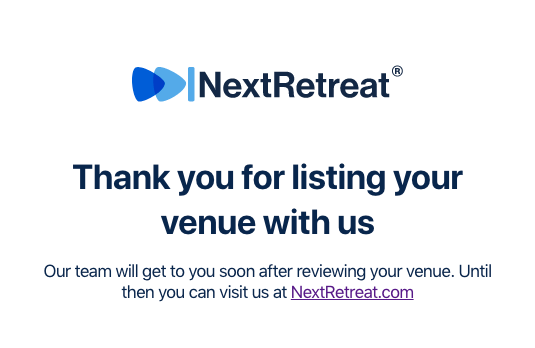 Keep it real!
Your property description must be honest. It needs to tell our visitors and users exactly why they should choose your venue, but don't be tempted to stretch the truth. By submitting the form, you confirm that you've provided factual, true information about your property.
Use high-quality images
Using photos of poor quality won't get your property the attention it deserves. Your job is to show your venue in the best possible light, so try to provide as many high-quality photos as possible.
Show off all the best bits and remember to include both interior and exterior shots. Uploading photos of the bedrooms is vital. And if your property has gardens, terraces, gyms, pools or beautiful views, don't forget to add a picture!