No matter how talented and driven your team is, everyone needs a break from the office. Switching up your team's work environment every once in a while can have phenomenal results. Simply being somewhere entirely different can promote fresh ways of thinking and help prevent team members from getting into a monotonous routine.
Just picture your team's faces when they're told they get to go somewhere abroad for a team getaway. Team retreats are becoming an extremely popular way of developing and strengthening teams, thanks to their many benefits. It's also nice to be able to reward your hard working staff and boost morale.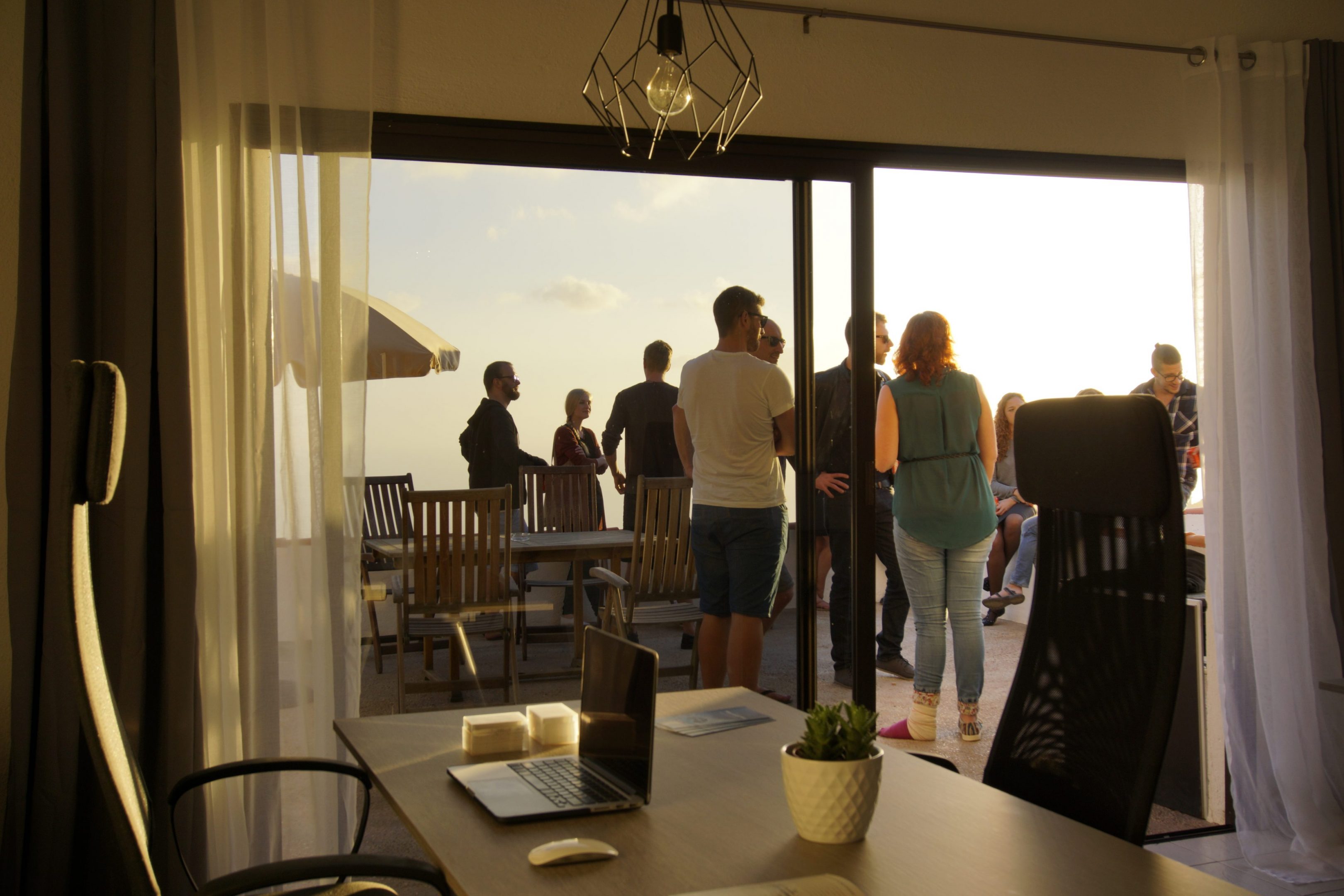 If you've never organized a company trip, you might not know where to start.
Whether you're planning a team retreat, company outing or a team-building weekend, you're going to need to put some serious thought into it. Well, no need to fret, we're here to help. Here's the lowdown on how to plan an amazing team retreat.
1) What's the purpose of your team retreat?
As much as we'd all like to head out to Croatia or Tenerife and sip Sangrias by the pool, there should be a clear purpose for a retreat. If your team members are going to make the trip, and your company is spending part, or most of the cash to make it happen, your end game needs to be clear.
Sit down and think clearly about what you hope to get out of the trip. Then figure out how you're going to make that happen. Why are you taking your team offsite? Here are some of the most common reasons for organizing a team retreat:
To organize a teambuilding
To provide team with a fresh working environment
To work on a specific project or goal
To boost employee morale
To stay inspired and creative
To host a special event
To give certain individuals a chance to shine
To boost team spirit and motivation
To improve your team's productivity
To discuss company strategy/improvements
To strengthen team relationships & improve communication
Attract and retain top talent (decrease turnover)
Boost company culture
Improve work-life balance
2) Location, location, location
Taking your team to an office or corporate accommodation an hour away from your office won't have quite the same impact as going abroad for example. If you really want to WOW your team, take them off-site to a unique location.
You also need to consider what sort of things you will be able to do in any given location. Lots of team getaways are in rural, peaceful places where staff can really zone out from the hustle and bustle of normal life and get away from the noise of big cities like London or Berlin. When you consider that the word 'retreat' actually means to 'withdraw to a quiet or secluded place' (read more about What are team retreats..), it's important your staff is able to do just that.
Do you love mountains? Take them snowboarding, for an après-ski team meeting and recharge in Wellness & SPA after long day. Slovakia is an ideal destination for thrill-seeking outdoor fans. Are you more of a beach person? Organize a group activity near the ocean or popular Pitch On The Beach.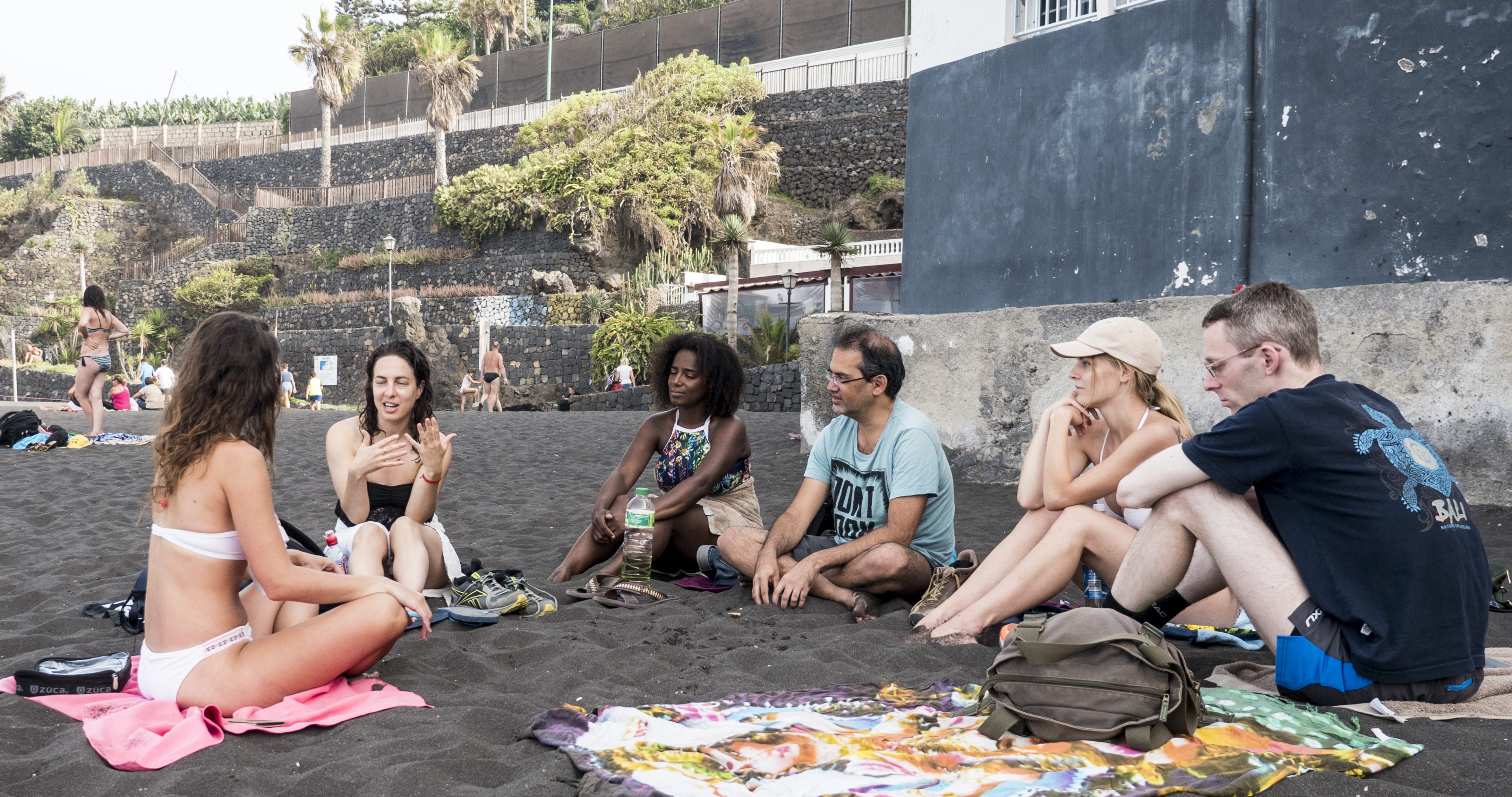 When going for a retreat, you naturally want to try to spend the least amount of time traveling and dedicate the most to achieving goals and enjoying your stay. That's why your current location plays a role in the selection of destination. Some destinations, like the Canary Islands or Croatia, are easily accessible with direct flights from major EU capitals (read How to get to Tenerife with my team..).
The key is to book flights and airport transfers with enough time before the team retreat starts. In general, we recommend securing accommodation and flights 3 to 7 months in advance, and the rest few weeks before departure. This will give you peace of mind, but at the same time, enough flexibility, if for example, the number of attending team members goes up or down.
To sum it up, the location can be picked based on your current location, preferences (beach, rural or mountains) and what you want to get out of your team retreat.
3) Find a venue/accommodation with the right facilities
If you're going to have a productive stay, you'll need the right facilities. For example, will staff need desks and computers for part of the time? What sort of leisure activities would you want, such as a swimming pool or yoga lessons? It's so important to get the venue right if you want to have a successful trip and impress your team.
Some venues feature accommodation with a working or communal space nearby. Wolfhouse® in Los Gigantes is the first co-living space for teams and team retreats, its truly unique and features accommodation in apartments, communal areas and a fully-equipped coworking office space under one roof.
Will we get fresh linen and toiletries? You should. Do we have to bring our own towels? No, you don't. Well, that depends on the particular venue you go for and quality of the service. Do your research and/or speak to professionals that can help you find the right venue for you and your team.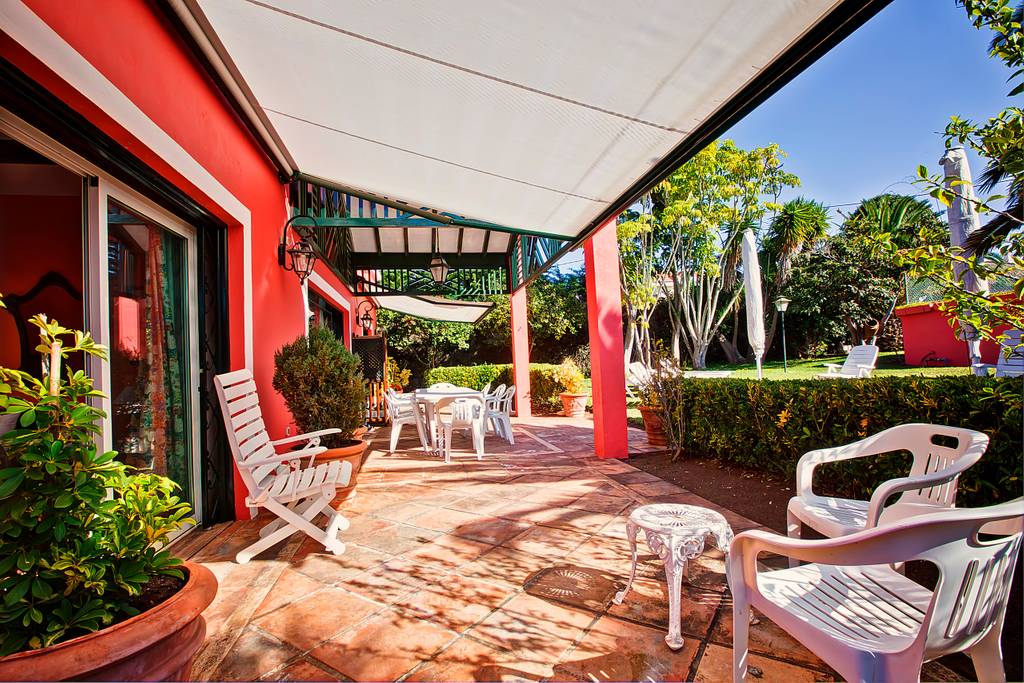 4) Plan enjoyable activities
There's not much point in transporting all your team to a fabulous location, only for them to discover there's nothing to do. You want to avoid boredom and ensure your staff are on board and engaged the whole time. Before you go, come up with some core activities that you want your staff to take part in, whether it's fun leisure activities, team building exercises, or both.
There are various sorts of fun and engaging activities to chose from. Remember to review your goal of the trip and make sure your activities are in line with it.
5) Create a timetable/schedule and set rules
Things will run a lot more smoothly if you've got a rough timetable. It will help to keep the group organized and let everybody know what they're doing, so you can get staff to the right places at the right time.
Make sure everybody's got a copy of the schedule, and put some key members of staff in charge of ensuring everything goes to plan. You might also want to define some rules for the trip so that your team knows what's expected of them. For example, you may want a mobile free zone or you may prefer that staff stay on site.
Some teams go for the change of scenery and stay productive during the whole stay, some can afford to take the time off and use the team retreat to recharge and bond. The most try to find a balance between work and leisure. For instance, you may want to organize a team meeting every day at 9 AM after breakfast, work until 3 PM and take the rest of the day off for fun activities, team bonding, and relaxation.
Your timetable could something like this:
3:00
Icebreakers (20 mins)
(quick & fun introductions – whole team)
You can begin with a fun set of brain-floss possibility-thinking to get your team primed for the activities.
3:40
Group Bonding exercise (30 mins)
(conversation cards – in pairs)
A great opportunity to strengthen relationships by asking few questions and sharing background and insights with teammates.
4:30
Teamwork & Communication Challenge (40 minutes)
(backtalk – groups of 4)
Test of communication, where team members must work together to duplicate an image – full of laughs and surprises!
5:30
Teamwork & Leadership Challenge (1.5hr)
(Stand Up Paddle XXL during sunset – groups of 6-12)
A physical challenge that demands balance, teamwork, and communication.
7:30
Dinner & Networking (1.5hr)
(Grill party, drinks, and chill-out – whole team)
You can mix time for work and time for leisure in your schedule. You can even pass a questionnaire at the office before your trip to help you understand your team's like and preferences.
Now you should feel a little more prepared to plan the perfect team retreat.
---
If you're looking for venues for teams, we've got it covered. We specialize in facilitating team retreats, off-sites, and team getaways. To take the hassle and stress out of organizing team trips, we provide comfortable accommodation, working space, activities, services, and a schedule that you can freely modify as a bonus. NextRetreat can host both small startups and large companies.
Get in touch today to find out more about our destinations for teams.