Hey there! We've got some exciting news to share straight from the NextRetreat HQ (although virtual, as we are 100% remote). We've given our Destination Search page a major makeover – that will do even more heavy lifting for you! 🏋️
Let's kick things off with a quick refresher on what Destination Search [part of Discovery] is all about. We get it – finding the perfect location for your team, while coordinating dates, transportation, and other things, can be a headache. That's where our Destination Search comes into play. With just a few clicks, you'll be presented with a curated list of destinations that tick all the boxes for your team. We're not just talking about the basics like ticket prices. We take it a step further by factoring in the number of stopovers, average travel time, and even CO2 emissions. It's all about finding destinations that work for everyone.
Destination search 2.0 🌍
We've now supercharged our Destination Search Tool with some new upgrades. Our algorithm has been revamped to consider not only the factors we mentioned above but also two game-changers: jet lag and VISA requirements. Yep, you read that right. Let's dive in!
Jet Lag
Ever had that groggy feeling after crossing time zones? That's jet lag messing with your internal clock. ⏰ But here's the good news: NextRetreat's revamped search takes this into account. It checks the time difference for all team members between their departure location and where they land. So when your team arrives, you're not battling fatigue – you're all set to rock your trip from the get-go!

VISA requirements
Dealing with VISA requirements and finding information online can sometimes be like navigating a maze. But don't sweat it! Now our search includes VISA requirements for each destination, ensuring your team doesn't get caught up in last-minute VISA scrambles. So whether it's a quick meetup or an extended team adventure, you can now check and choose a destination based on what type of VISA is required, and for how long its valid. 🛂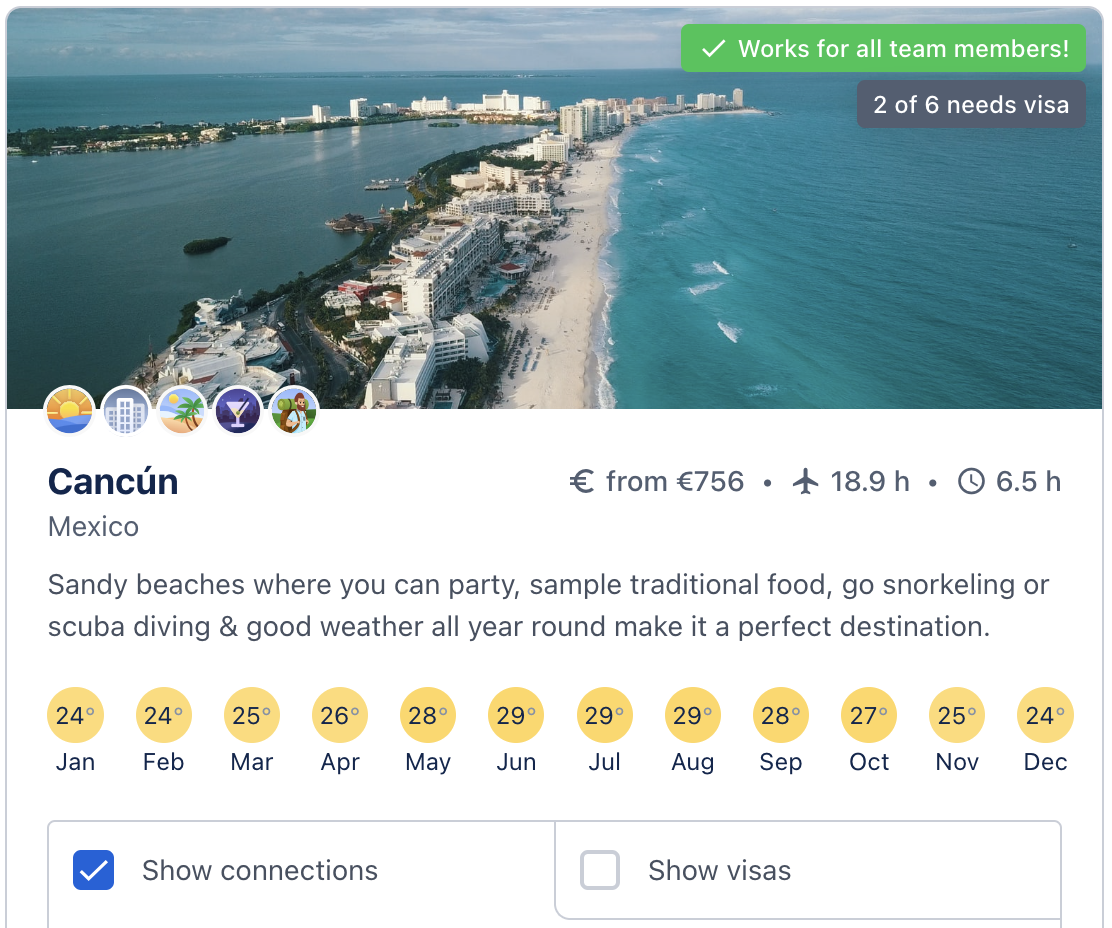 Now you can easily switch between Show connections and Show visas on card of every destination. At the top right you can see the average timezone difference (origin team locations vs destination).

Case study
Still not convinced? Picture this: you're the head of a remote design team spread across different continents. Most team members are based in London, San Francisco, Berlin, Graz and Tbilisi in Georgia. You need to plan a meetup that accommodates everyone's schedule, minimizes travel time, and ensures a smooth journey. At the same time you want to find destination where you can go surfing 🏄 and also wine tasting 🍷. In the past, this might have been a research nightmare, but with our revamped Destination Search Tool, it's a breeze. You input your team's locations and a few key details. The tool works its magic and voilà – so how about Madeira or Lisbon 🇵🇹 with a visa free entry for everyone and only 2.6hr average time zone difference?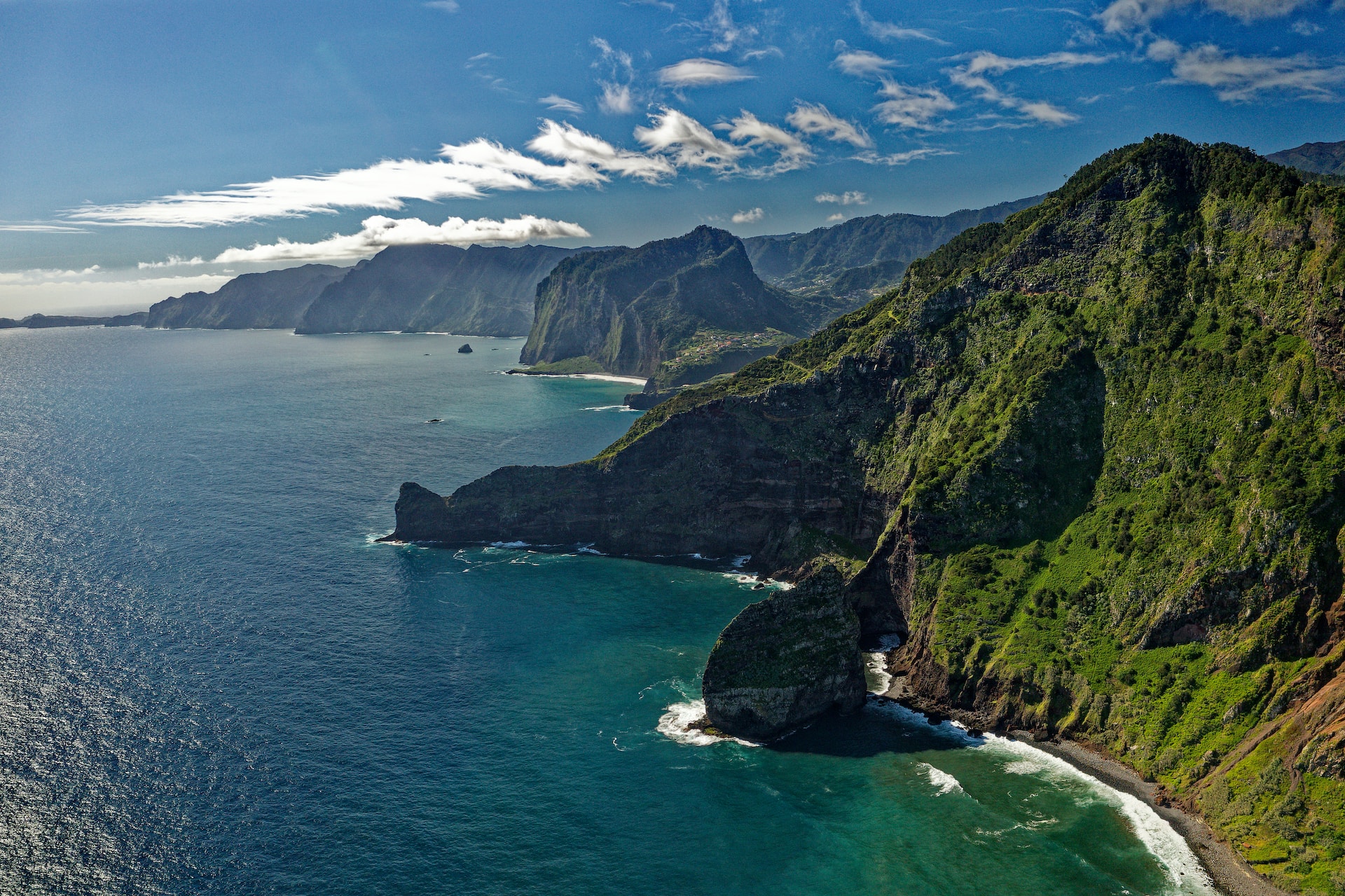 Now 160+ Destinations
And to sweeten the deal even further, we are introducing an impressive selection of 60 new destinations to our ever-growing list. This means you now have a treasure trove of fresh possibilities waiting at your fingertips, offering diverse locations and adventures for your team to explore.