To say that the working world has changed dramatically in 2020 would be something of an understatement. Since COVID-19 reared its ugly head, many companies have been forced to go fully or semi-remote, and business leaders and employees are discovering the pros and cons of this new way of working in the process.
Reports of surging productivity and lower stress levels are at every turn, but as companies finetune the remote working model, limitations still exist. In this article, we explore the benefits of ditching the office space permanently, embracing remote working model, and using team retreats to keep employees happy and connected, and more productive than ever before.
The History
Remote working has been on the up for quite some years now, as company leaders begin to understand the benefits in terms of work-life balance, costs and productivity levels. In fact, Steve Jobs predicted the very change in the way we work way back in 1990. Take a look at this excerpt from a TV interview 30 years ago.
"We're starting to see that as business conditions change faster and faster with each year. We also can't change our geographic organization very fast. We're starting to be able to create clusters of people working on a common task in a – literally in fifteen minutes worth of setup. These fifteen people can work together extremely efficiently no matter where they are geographically."
Surprisingly, even sooner, an English science-fiction writer and inventor Arthur C. Clarke who emigrated and worked from Ceylon (now Sri Lanka) predicted the future of work very clearly and almost exactly on point. Clarke is famous for his predictions, including accurately predicting the future of computers and the internet.
Remote working as the new normal
As the world comes out of the pandemic, remote working is set to become the new normal for many businesses. Twitter is among those announcing a permanent move to remote working, and bigwigs like Google, Amazon, Capital One and Facebook have now extended their WFH set-up to 2021.
Square's company spokesperson told
The Verge
magazine that:
"We want employees to be able to work where they feel most creative and productive. Moving forward, Squares will be able to work from home permanently, even once offices begin to reopen. Over the past several weeks, we've learned a lot about what it takes for people to effectively perform roles outside of an office, and we will continue to learn as we go."
Companies such as Microsoft and TUI are taking forums like company town halls to virtual platforms, in the hope that employees continue to feel connected and informed, while Friday Zoom drinks and Monday morning Skype catch-ups are now commonplace.
Exorbitant costs of office space rent
Even pre-COVID, the benefits of WFH were plentiful, and many industry leaders were cottoning on. It's no surprise that costs are significantly reduced for those who decide to ditch the office and work from their own homes. Permanent bases are a huge drain on the purse strings, and the bills add up at lightning speed when you factor in the likes of security, catering and cleaning services. Companies such as WeWork have pioneered the flexible office space model in recent years, but, again, renting these spaces doesn't come cheap. Costs of office space have been increasing steadily over the past years and they continue to soar in 2020. Take a look at tables below for some examples in Europe.
In the U.S. the situation is no better, the cost of building your company is expensive, especially in tech hubs like Austin.
According to Alex Jones from ChatFox
"Payroll and office space in the most important US tech hubs is exceptionally expensive. It is no secret that The Bay Area and New York, among the most expensive, have exorbitant costs for hiring and housing local talent. This is part of the reason why startups in those cities have found a new home in other startup hubs like Austin, San Diego, Atlanta, Denver, Chicago, Etc. So why do people stay? Well, a lot of great reasons. Access to capital, access to talent, government regulations, serendipity are just a few reasons. Even though there are still great benefits to being in a startup ecosystem there are also great reasons for having all or at least a portion of your team work remote."
On the other hand commercial real estate owners and brokers could be in trouble, even after COVID-19 is over. Their industry is currently getting forever changed and there is a real risk that those who don't catch up, innovate and adjust to the situation fast enough might eventually go bust.
'WeWork, for example, has stopped paying rent at some U.S. locations while it tries to renegotiate leases, says the WSJ, this even as the co-working company continues to charge its own tenants.' (TechCrunch)
Do you really need an office?
That's the question that many tech startups and established companies are probably currently asking themselves. Brett Stapper from Front Lines Media has a clear opinion on that and recommends to 'Kill Your Office Budget and Put It Toward Retreats Instead'.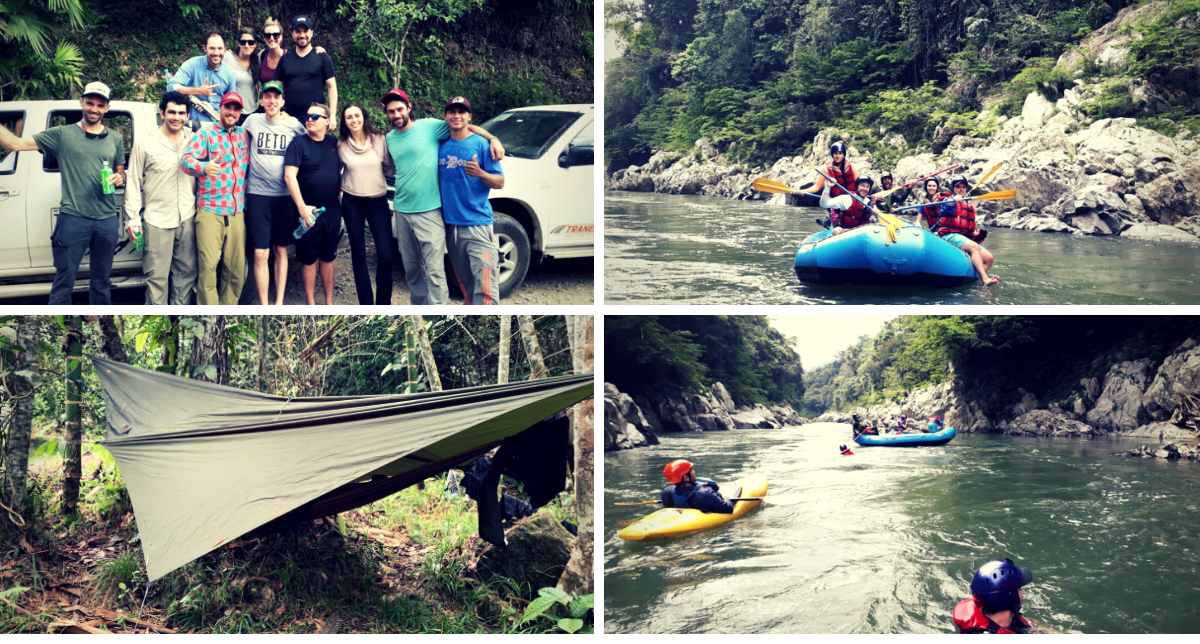 "How do you build a vibrant company culture when your team is remote? After more than four years of running a virtual company with no shortage of culture, I think our answer is company retreats." He suggests that culture "doesn't come from sitting in an open office for 40 hours a week, playing ping pong every once in a while" and adds "retreats are everything for us and I don't know where we'd be without them. If our decision to be a remote company didn't include retreats, I don't know if we'd have become successful."
Is remote working feasible permanently?
While employers are seeing a rise in productivity, retention and engagement as a result of remote working, studies are also showing that remote workers are happier and more productive – the result of factors like more time with family, and the lack of a stressful commute. Tech companies like DELL are at the forefront of the remote working switch-up, and one survey found a whopping 66% of employees claimed they were happy to carry on working remotely once the pandemic passes.
While lots of leaders are considering a permanent shift to a fully or partially remote workforce due to the many benefits, remote working may not be for everyone and still has its limitations. For those embracing the 'new normal', it's important to think about keeping employees connected if and when an office space becomes a thing of the past. While virtual meetings are all well and good, teams will still need to come together in the physical sense to combat some of the obstacles remote working brings, such as new team members having joined virtually, difficulty collaborating, and longer timelines for project turnaround.
Companies that have recently implemented a remote working model will most likely see an initial productivity boost (if they do it right), but after some time will experience a drop in motivation and productivity and other problems due to limited social interaction and not having a physical place to meet with other team members, catch up and feel as being part of the project.
The Silver Bullet of Employee Happiness
Team retreats go a long way in combating the obstacles that remote working brings. While WFH permanently catches on, face-to-face interaction is still hugely important, and organising an annual or regular team retreat is a sure-fire way of boosting connections and communications, sparking creativity and ensuring staff return home refreshed and happy.
Successful companies like Hotjar, Buffer or Automattic that were working remotely long before COVID know this very well and implement regular team retreats and offsites already for many years.
Boston-based tech firm, OpenExchange, is one organisation that has understood the importance of organising team retreats and bringing employees together during these strange times. In late July, employees across the business' European team came together for some 'in-person interaction during a time of huge growth', and spent some time living and working together at a large house in the English countryside, while still socially distancing.
Bring your team together – in the

real

world
Where traditional travel sites made it tricky to plan for a team trip, NextRetreat takes all the stress out of research and organisation. We've built it for our clients based on years of experience organising travel for teams, automating the time-consuming parts and focusing on what matters most.
"The Fresh8 team had a fantastic team-building & hackathon trip at the NextRetreat venue. They went over and above with her organisation before the trip and during, allowing the team to enjoy a relaxed work and leisure trip. Having the space and time together led to an extremely successful first company hackathon – something we wouldn't have achieved back in London!"
Prior to NextRetreat, organising team retreats involved spending countless hours on Google and travel sites comparing flight options, researching destinations, looking into venues, comparing team member's availability, and various other tedious details. NextRetreat combines all of those elements in one easy to use solution, making team travel organisation a breeze.
At NextRetreat your team has a choice of various destinations for teams (currently 40+). So, whether you like the idea of unwinding post-brainstorm in one of Hungary's famous thermal baths, or recognising standout team members over beers in an age-old English inn, you'll find a place to suit. NextRetreat will also allow you find the best venue for your team and your budget, from state-of-the-art private villas to slick corporate hotels just a hop from the airport.
Clear and transparent pricing with no hidden fees, contracts, or special software. Each group is assigned a dedicated Retreat Specialist, who'll be on-hand to help design your trip itinerary, explore catering options, sort out transport, advise on local must-dos, sort out equipment requirements (e.g. flipchart) and provide support for things like cancellations and onsite issues.