Planning a team trip can feel overwhelming, but it doesn't have to be a daunting task. Thanks to the advancements in technology, we now have the power to automate and streamline many processes. In this post, we'll explore how AI tools, specifically ChatGPT, can simplify the way you create a fun and balanced itinerary for your team trip. Let's dive in and discover the possibilities that technology brings to your planning experience.
Step 1: Figure out your Destination 🌍
Are you unsure about the perfect destination for your team retreat? Let NextRetreat be your guide! We're here to assist you in choosing the ideal location. Having a general idea of your preferences, such as desired weather conditions and the overall vibe you're seeking, is a great starting point.
Let's get started! Simply add the departing locations of your team members to the NextRetreat app. Based on this information, our smart algorithm will recommend suitable destinations for your team to meet. You can sort these options based on travel time, price, or even CO2 emissions. Additionally, you can filter the recommendations based on various activities available at each location.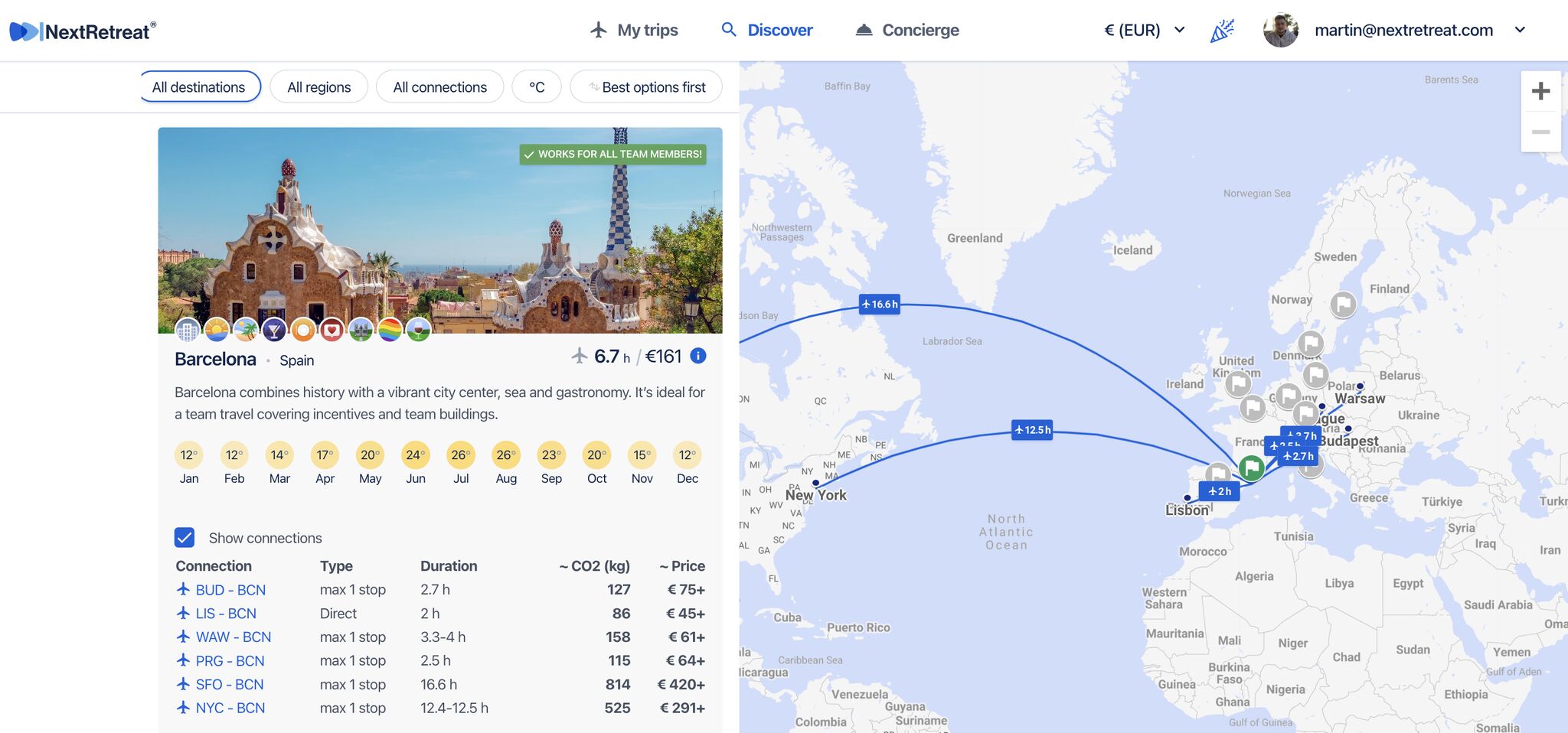 Step 2: Create an Itinerary with ChatGPT 🤖
Now, it's time to plan your trip! Depending on your chosen destination and the desired duration, the number of days for your itinerary may vary. For example, We'll be planning a four-day team trip to Barcelona. To generate an itinerary, simply type the following prompt in the ChatGPT window:
"Create an itinerary for a 4-day trip with my team to Barcelona [or any other destination of your choice]. Please include the most beautiful and safe places to explore, while allowing some time for working remotely and relaxation."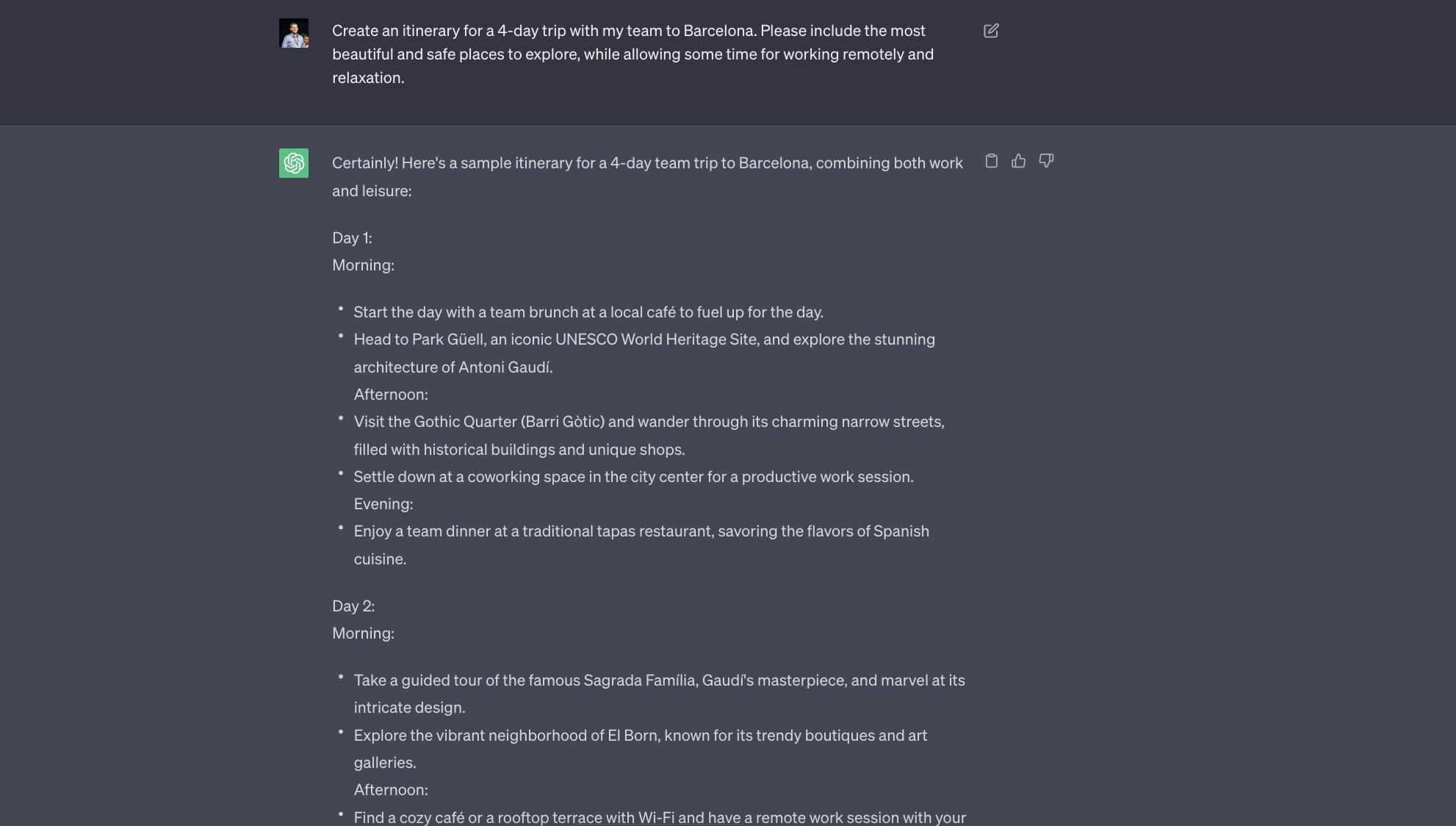 ChatGPT will provide a well-balanced itinerary, including a variety of places to visit and activities to enjoy. It even suggests the best times to visit these places. Please remember, it's always essential to conduct your own research before finalizing anything.
Do you need more time slots for work or free time? Just ask ChatGPT to include it. 😉
Step 3: Finalize and share your Itinerary 🗺️
Once you have your perfect itinerary, don't forget to upload it to the NextRetreat app! This will allow your team members to access and collaborate on the plans. Once uploaded, visualising it as a 'calendar style' Agenda or Sharing your itinerary is as easy as a few clicks, ensuring everyone is on the same page and ready to embark on an unforgettable team retreat experience.
Stay tuned for more #TeamTravel tips and guidance from NextRetreat.