In this series, we are presenting various fun and exciting team bonding activities, that you can exercise with your team or a group in Tenerife. All NextRetreat activities in Tenerife can be purchased as a part of any Team Retreat, or with booking of any venue in Tenerife. Learn more about all activities for teams available in NextRetreat destinations.
YOGA LESSONS
Research is showing, that yoga can considerably help improve your concentration and focus. Breathing and meditative exercises aimed at relaxing the mind and body, also help boost self-awareness. These benefits are present straight after the very first session. It's great to exercise especially after long sessions at the office.
With a negative work-life balance, it's no wonder, that Yoga is so popular nowadays all around the world. Our Yoga teacher will prepare a lesson adapted to your team's level of knowledge and previous experience.
Yoga lessons practiced at your venue start at only 10€/person/hour. Our teacher Monika, a professional aero gymnastics performer, is available with few days notice. You can select, if you want to practice it at Wolfhouse® in Los Gigantes – in a palm garden, next to the swimming pool, on the rooftop of the Wolfhouse® in Los Gigantes, or in any other venue. What about session on the Stand Up Paddle at the ocean in Los Gigantes? Choice is yours!
WINE TASTING
Tenerife is famous for its wine production from a very long time ago. In the 16th century Tenerife's wine was being exported from the island to the rest of Europe. The island has 5 different wine-producing regions, that offer great conditions for cultivating a very wide variety of grapes, that can not be found anywhere else in Spain.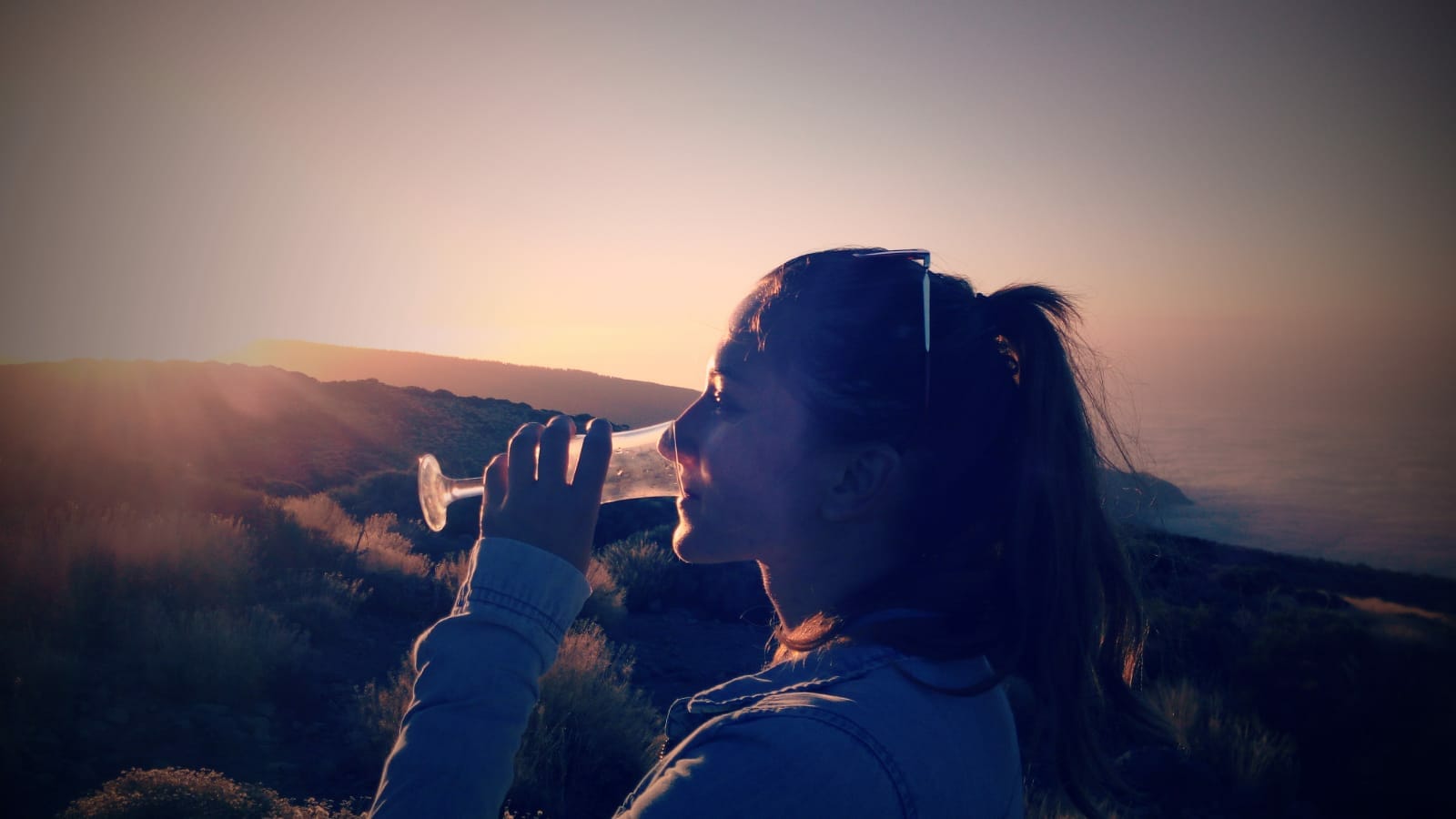 Our wine expert will guide through the different wines you can find in this rich island and show you how to identify the different aromas in each of them. He will also introduce you to the wine production techniques and walk you through the history of the wine production of Canarian Islands.
KARTING COMPETITION
Karting is a challenging and fun activity, for which you don't need any previous experience, besides listening to short introduction talk at the beginning of the race. Learn how to keep control of the kart at turns will put your reflexes and abilities under test. All in a safe environment and under supervision of professionals.
Karting is one of the best options for teams and competitive individuals. Are you? Imagine yourself riding the latest model of racing kart, speeding up to 45 km/h on a wide outdoors field. Not enough? The track is 1200 metres long. Practicing activities like karting, helps to increase your focus and feel more alert during work at the office later on, thanks to the release of norepinephrine, or adrenaline. Price karting sessions per person starts at 33€.
TIP: The best time of the day to ride, is when the sun is setting. Purely amazing.