Finding the right venues for team retreats or offsite can help inspire creativity, work ethic and relaxation, all at the same time. But finding the one that matches all your preferences can sometimes be a challenge.

NextRetreat makes the process of finding the perfect venue for your team much easier. To get some inspiration, here is a list of ten unique venues for teams in Europe, that should satisfy even the most discerning teams.
Located in Finnish Lapland 🇫🇮, this hotel offers unparalleled views of pristine nature and even provides an opportunity to see northern lights. It accomplishes all that while still conveniently accessible from the airport. The rooms are decorated with nordic designs and the venue provides everything to make your stay comfortable.
For the more active minded there many activities to choose from such as skiing, cycling or hiking. Or perhaps you fancy a visit to a reindeer farm? No problem, just ask the stuff to arrange it for you. Starting to pack your bags already?
Portugal 🇵🇹 is famous for its beaches, however what is often overlooked is amazing countryside that you can enjoy in this venue. The tranquil nature will already relax even the most stressed team members, but if additional help is needed, on-site massages and treatments will surely do that.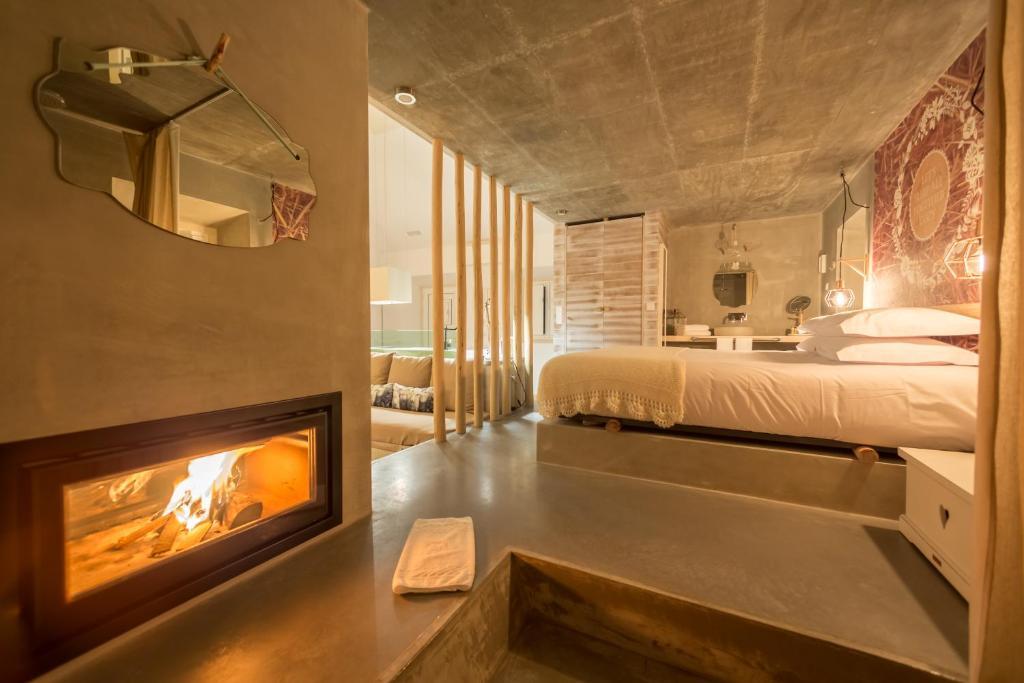 Every morning you will enjoy beautiful garden views while eating tasty breakfast including traditional jams and freshly baked bread. Perfect for a country house themed retreat.
Or do you perhaps prefer city life? In that case, look no further than Brussels, Belgium 🇧🇪. This hotel resides in a historical building that was formerly a post office in the heart of Ghent. Its elegant and antique décor feels almost decadent to lounge in. Don't be mistaken though, even though the décor is classic, you will be provided with the most modern services and amenities.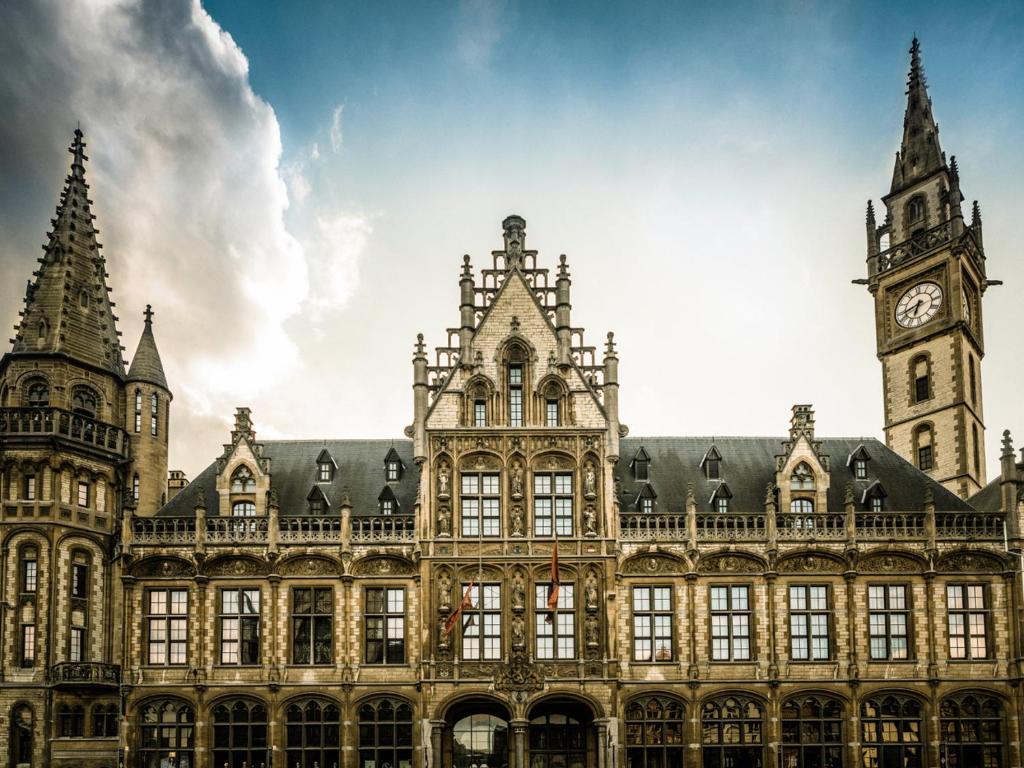 After work, stop by at the cocktail bar: The Cobbler named after the special type of cocktail shaker. The hotel's world-class bartenders offer a creative range of cocktails as well as a selection of fine tapas and delicacies.
On the lookout for southern hospitality? This boutique hotel resides in a 14th-century building and offers distinctive rooms featuring stone walls and wooden beams. Breakfast is made from local produce that will help start your day in the right way and give you energy for a full day of work or for exploring the old town and Gothic Cathedral.
This spectacular venue is truly the best way to experience all that Spain 🇪🇸 has to offer.
Perhaps mountains are what you need. Switzerland 🇨🇭 has you covered. This uniquely designed hotel will put your mind at ease as you cozy up by the fireplace after a day of diligent work. It features a restaurant outdoor swimming pool, a bar and a garden in Zermatt. Every room comes with a mountain view and the hotel has a wellness area with a hot spring bath, a hammam and a sauna.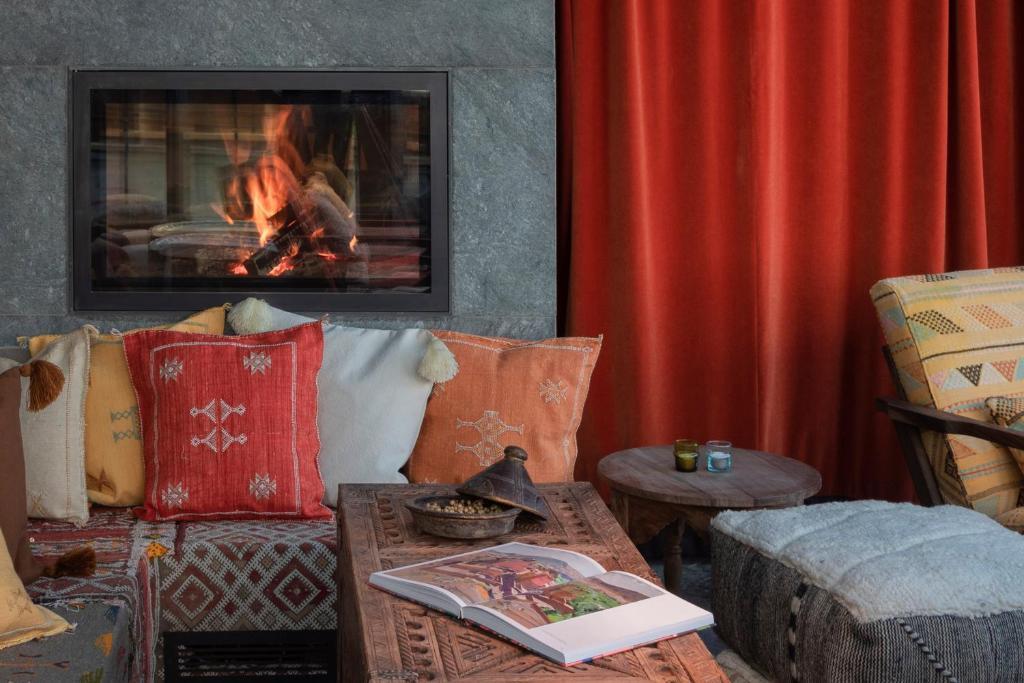 Teams will also be able to enjoy activities in and around Zermatt like hiking skiing and cycling. Popular points of interest near the accommodation include Mountaineers' cemetery Matterhorn Museum and Zermatt – Matterhorn.
Pytloun Boutique Hotel Prague is a design boutique hotel located right on Wenceslass Square in the center of Prague 🇨🇿. The hotel offers modern design rooms with views of Wenceslass Square or the courtyard overlooking the Franciscan Gardens. After exploring the beautiful Prague, you will return to relax a bit in rooms featuring modern design.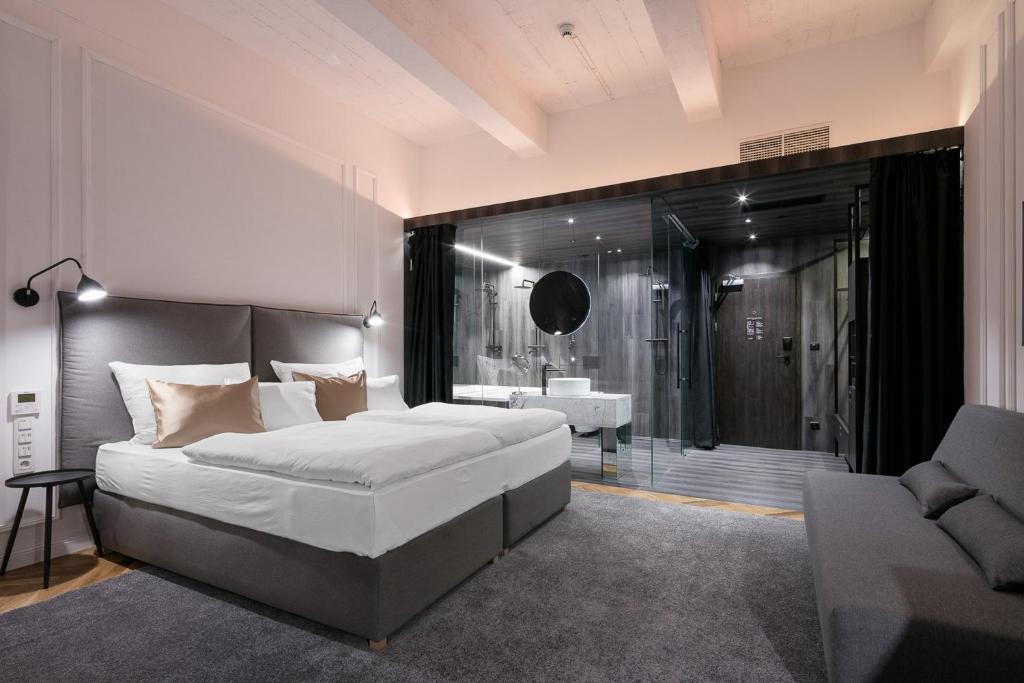 Don't forget to visit the restaurant located on the second floor that offers modern experiential gastronomy in an unusual form of tapas.
Located in Athens a 7-minute walk from Monastiraki Square Ergon House provides accommodation with light, modern and comfortable design that will make you feel right at home. Conveniently close to the airport, this will be your base to work from, whether you prefer the meeting room or comfortable communal space.
After you are done, this venue will be an amazing starting point to explore the rich history of Greece 🇬🇷 right at your fingertips.
Boasting a prime location on an alpine lake 4432 ft above sea level in the spectacular High Tatras the Grand Hotel Kempinski is an exclusive resort for discerning guests. The hotel is a landmark building in the picturesque village of Strbske Pleso 🇸🇰 and offers an exclusive collection of rooms.
The hotel has a superb restaurant serving international cuisine and local specialities as well as a well-stocked wine cellar and 2 bars.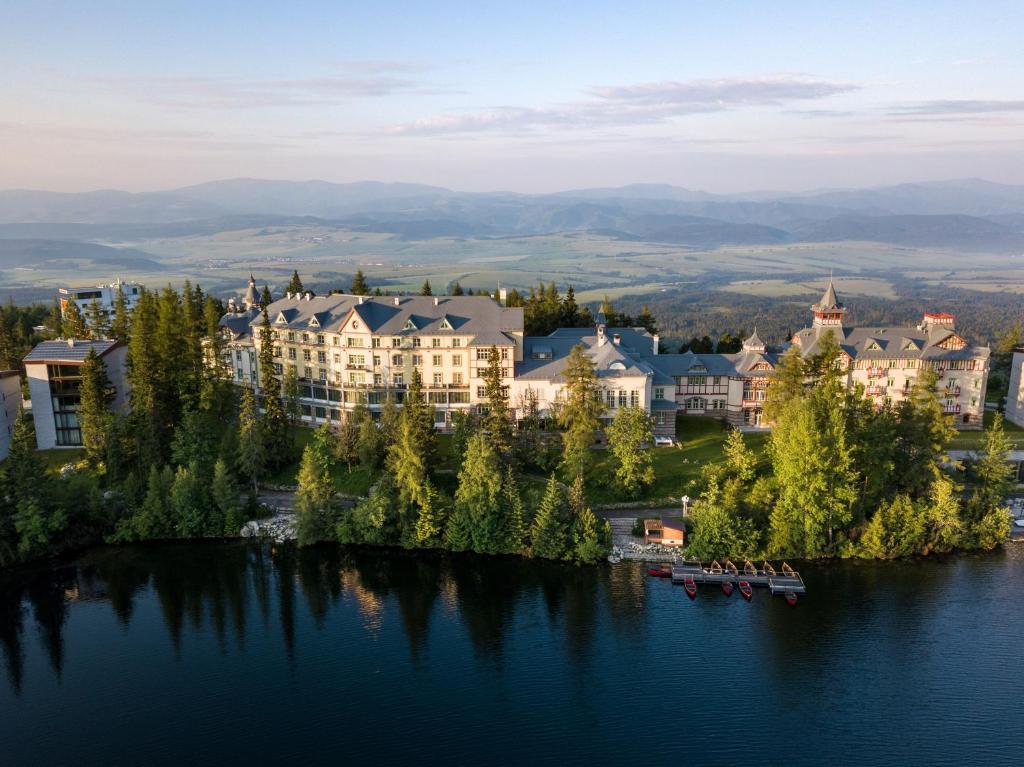 Don't miss out on plunging into the pool under the impressive chandelier after strolling in the beautiful forests surrounding this venue.
The often overlooked Budapest 🇭🇺 is a lovely destination for people wanting to experience fun city life during their team retreat. This boutique hotel will let you enjoy it while staying in rooms with lovely light décor, making it the perfect background for both work and relaxation
In this conveniently located venue you won't be able to decide what to visit first, whether you fancy visiting National Museum and State Opera House, Dohany Street Synagogue and St. Stephen's Basilica, or local bars and restaurants, you will always have plenty to do.
Located in Amsterdam 🇳🇱, the unique Hotel TWENTY EIGHT offers a new hotel/apartment concept with spacious comfortable design apartments combined with the service and facilities of a luxury hotel. Although the rooms provide nice space for quiet and relaxation, to come together with your team you can work in the co-working space or relax in the living room. And once you are done working, the bustling city center of Amsterdam awaits to let you experience Netherlands with all that it offers.

And once you are done working, the bustling city center of Amsterdam awaits to let you experience Netherlands with all that it offers.
Highlighting just ten venues among all the choices is very hard, so we couldn't help but show you one more bonus venue for those teams that want to spend their retreat in sunny weather by the ocean, and who among us could say no to that.
Located in Gran Canaria 🇪🇸, Repeople resort El Perchel is an outstanding venue for large team retreats. The village of Arguineguin is in the south west coast of Gran Canaria and keeps the authenticity of the fisherman villages. Featuring a coworking space you can spend the hot part of the day there bringing out the best in your team, or perhaps choose to work together in one of the villas with ample communal space.
Afterwards cool down by taking a dip in the infinity pool, or hang out in a beach bar. And definitely don't forget to visit local restaurants offering the freshest seafood, as one of the best ways to bring your team together is to share a great meal and a conversation.
NextRetreat is proud to be able to help bring teams together in the most beautiful places so we hope that this list helped you see a glimpse of the breadth of venues our solutions can help you find.
Would you like to see more examples? Check out NextRetreat Featured Venues or sign-up and purchase one of our packages and get access to the full venue inventory and all NextRetreat features to plan an unforgettable team getaway. And if you would like some more inspiration, look at our recommendations for the best locations for team traveling in 2022.