NextRetreat offers unique off-site venues with accommodation and working spaces and a range of services that can suit the needs of many. Here are 4 types of customers that can benefit from the offer of NextRetreat.
Companies & Startups
Whether you're a small startup or a large corporation, NextRetreat can provide suitable venue for a company retreat, team building or an incentive trip, an executive off-site, startup's workation or getaway of your team.
Culture is truly competitive edge and team retreats are simply the best way to ignite team's passion, productivity, and creativity. Team retreats help you bring your team together in an inspiring place, stay productive, accomplish your goals and have fun, all at the same time!
Spending time working and socialising in the same place can create a group dynamic, that doesn't just begin and end during your team retreat. It continues, even long after return to your traditional environment and schedule.
15 or 150 persons in the team? Not a problem! Due to the variety of the venues in NextRetreat Destinations and our powerful partnerships, we can host teams of all sizes.
Remote Teams
Wondering how people look like behind their avatar on that communication platform?
Bring your remote team together to one of our unique destinations and finally meet each other face to face. On top of accommodation and working space at NextRetreat, we provide a variety of team building activities and services to ensure you can focus equally on your work and having fun.
Although Google Hangouts, LeanIn and Skype all have their pros and cons, there's no way to truly replicate the benefit of meeting as a team face-to-face. It provides a completely different type of communication, a better understanding of someone's personality that just doesn't come through on Slack or a video calls.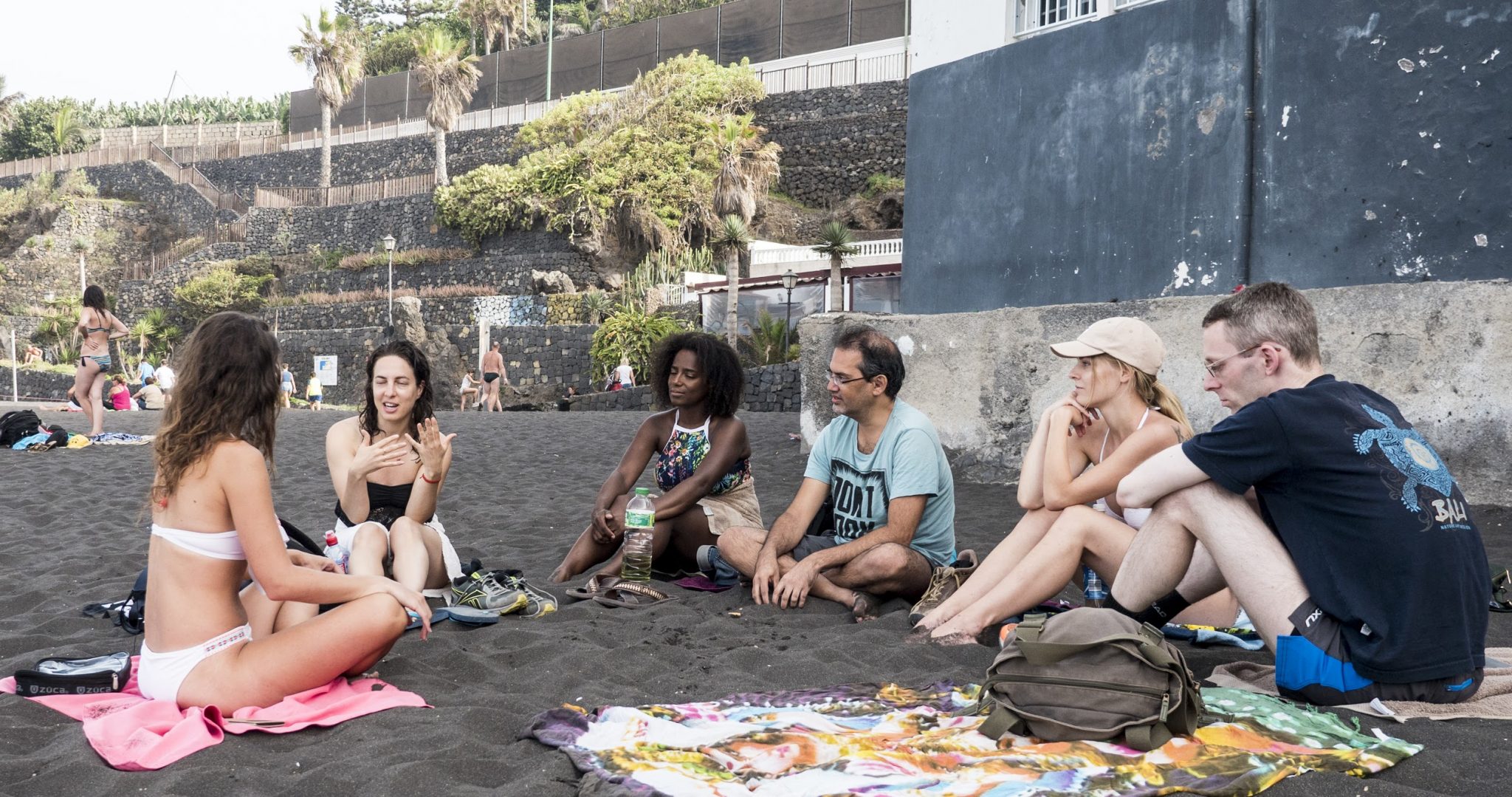 Even creators of Slack, the most well-known communication tool, which is popular especially among remote teams, say:
It's important for a team's happiness and performance to take some focused time to align on goals, check in on morale, and celebrate a job well done. It's also important to have a little fun — whether that means escaping from your usual surroundings or rallying everyone around a creative challenge.
Taking time out for team offsites is definitely worthwhile and the most credible examples include the stories of companies like Slack, Buffer and Atlassian. There is a reason, that they are valued at millions of dollars.
This category of NextRetreat customers fit right in, with IT companies, tech startups, digital agencies, design studios and development teams having all setting up base at the NextRetreat.

Coworkers & Groups
Are you a community, group of colleagues, pack of action seekers or just bunch of friends or relatives? Do you love surfing waves and coworking, or do you run a Meetup group and want to meet face-to-face. Bring your team together and live, work and play together at one of our NextRetreat destinations.
Why not rent a venue in one of NextRetreat destinations to co-live, co-work and have fun together, all under one roof. We can provide accommodation, working space and some exciting and fun activities on top of that.
Entrepreneurs
Thanks to unique location of our venues, accessibility of amenities and useful services in every NextRetreat destination, entrepreneurs and event planners are taking advantage of NextRetreat more and more often. Anyone can rent a venue at NextRetreat, brand it and organise it's own coworkation, off-site meetup, hackathon, incentive trip or any other event.
We have hosted anything from specialised retreats, camps, podcast recording to a Wedding or even a Grandma's birthday party! No joke.
Drop us the idea for your event, some details and what you would like to achieve with it. Our team will take care of every request and aim to provide a personalised solution for your smooth and successful event.
Different climates and unique environments in every NextRetreat Destination give a chance to implement different variations of your event, depending on the size and preferences of the group. For instance, in Slovakia, teams can try dog sledding or hike in the High Tatras Mountains; Go sailing on the Adriatic Sea or try wakeboarding or stand up paddling in Croatia or Tenerife; Taste regional wines with a local expert in Tenerife and enjoy surfing waves in Gran Canaria.

NextRetreat offers unique venues with accommodation and working spaces, plus range of activities and services to fit various shapes & team sizes.
Can we help to host your team or a dream event?