Have you ever been on a team retreat and walked away feeling more connected as a team, more motivated to tackle future challenges together and even confident that you could take on the world together? If so, you're in good company. Many teams report the same positive effects from their team retreats – increased trust, cooperation and camaraderie. But that doesn't mean planning one is easy. Actually, few things are as stressful as leading a group of people who spend most of their workday together to another location for three or four days. Here are some tips on how to effectively plan a team retreat.
Decide on the purpose of your team retreat
It sounds obvious, but many people don't know why they're planning a team retreat. It's also worth noting that not all team retreats are created equally. Some are focused on off-site team training, while others are designed to bring team members together to build relationships. Some team retreats aim to solve a specific business challenge, while others are more focused on a company culture. The best place to start is deciding on the overall purpose of your retreat. That will help you narrow down the type of team retreat and location that's best for you.
Find a location that fits your purpose
If you plan a team culture retreat, for example, you might want to find a scenic location that inspires creativity and encourages team members to let their hair down a bit. On the other hand, if you're planning an offsite team trip with an ambition to solve a challenge, a location that allows you to focus on the task at hand would be best. An inspirational retreat, where team members focus on the future and discuss their shared values and what they stand for together, might be best suited to a mountain retreat. A business retreat that focuses on solving a specific challenge might be best served by a more urban retreat location. You can read more about locations for teams in Europe here, see some venues for inspiration here, and top things to consider when choosing a venue here.
Set an agenda and decide on activities
If you're aiming to solve a specific business challenge, prepare beforehand. You and your team can discuss the challenge, brainstorm solutions and even create an action plan how to tackle it during the team retreat. If your team retreat is more focused on building relationships and a sense of team, you might want to create a set agenda and plan some fun activities. Your agenda could also include team introductions, a roundtable discussion about team members' personal interests and a discussion about shared values and what you stand for as a team.
Don't forget to celebrate!
Whether you're celebrating a business milestone, successful fundraise or a team member's special occasion, it's important to mark the occasion in some way. When your team comes together to celebrate, you create bonds and connections that go beyond the workday and help you see your team as more than just colleagues. Positive effects can be felt long after your return to a traditional working environment.
Summing up: how to plan a team retreat
– Choose a destination. Choosing a location where all team members can get efficiently can save a lot of time and money.
– The venue is important. Make sure that it provides all the space, internet speed and comfort required for the activities you have planned.
– Create an agenda and set expectations for all team members. Let them know what they can expect during the retreat, how it will benefit them and what they can take away from the experience.
– Plan on-site logistics. Think about how will team members get from the airport to the venue and vice-versa.
– Even at the best-planned retreat, something might come up that you weren't expecting. Be ready for any scenario and have a plan for how to handle it.

Things don't always go according to plan, but that's fine. Being flexible and open to making changes when necessary can help you avoid any issues down the road.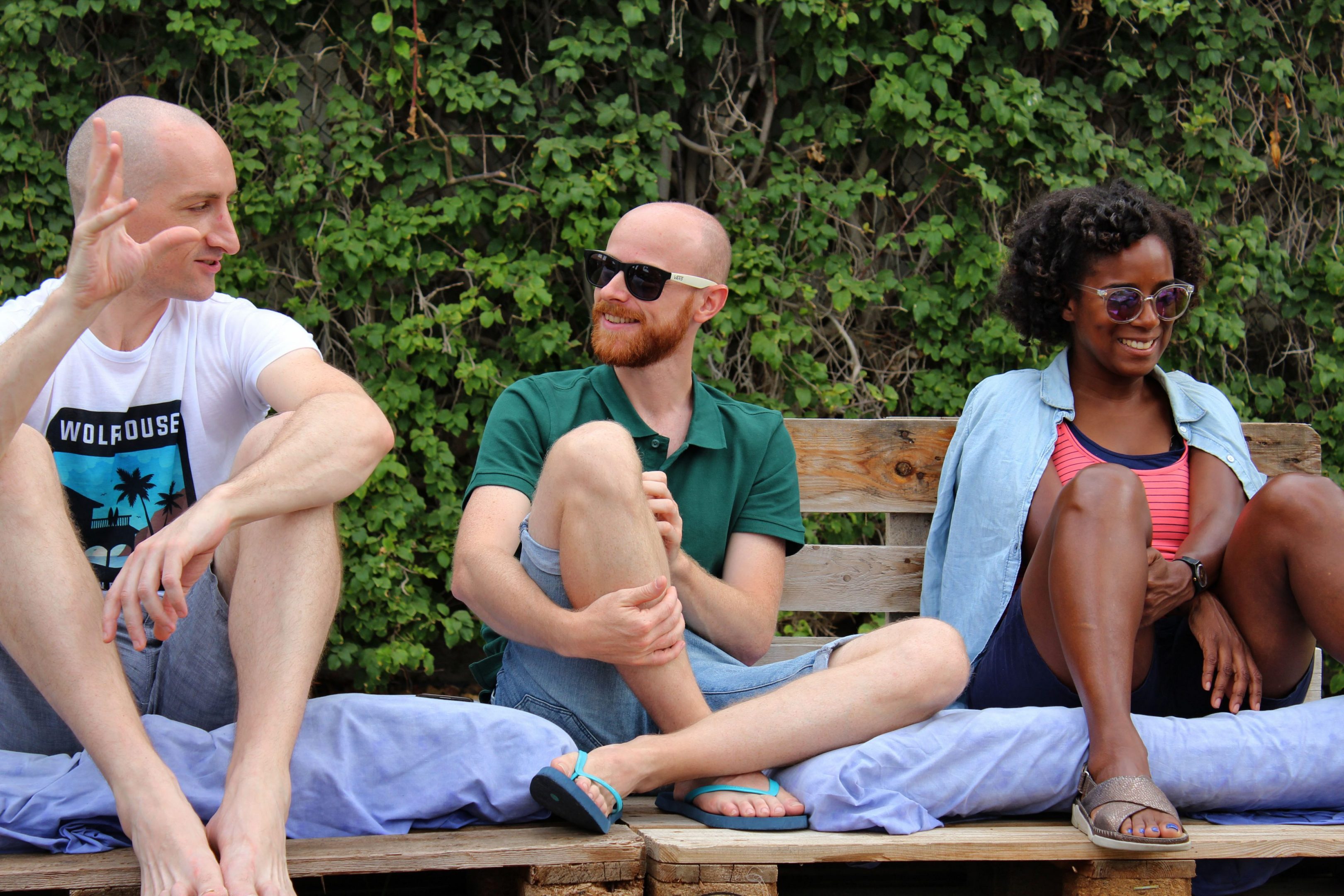 A team retreat is a great way to foster relationships and solve challenges that are holding your team back. It can also help you create better connections with your team members and build a stronger team culture. When you know exactly what you want to achieve with your team retreat and how you want to achieve it, you're much more likely to walk away with the results you want.
When it sounds a bit overwhelming or you don't know where to start, check out our personalised Concierge service. We are here to help!